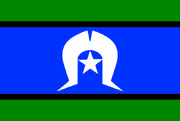 The Federation of Hanborvia is a very large, devout nation, remarkable for its anti-smoking policies. Its compassionate, cynical population of 128 million are ruled without fear or favor by a psychotic dictator,named Michael "Big Man" Green, who outlaws just about everything and refers to the populace as "my little playthings."
It is difficult to tell where the omnipresent, corrupt, moralistic government stops and the rest of society begins, but it juggles the competing demands of Religion & Spirituality, Law & Order, and Education. The average income tax rate is 68%, and even higher for the wealthy. A tiny private sector is dominated by the Arms Manufacturing industry.
All-natural foods are becoming a major fad, the country has unplugged its internet connection to prevent subversive content, UFO sightings are listed daily in the morning news, and the institution of marriage is held sacred and strictly enforced. Crime is totally unknown, thanks to the all-pervasive police force and progressive social policies in education and welfare. Hanborvia's national animal is the Tulle Elk, which frolics freely in the nation's many lush forests, and its currency is the yorn.
Hanborvia is ranked 935th in the region and 22,276th in the world for Largest Welfare Programs (per capita).